Domestic Plumbing ✔
Call us for a no obligation quote
✆ 0208 462 6073
✆ 0845 555 9595
Plumbing Services
Gas Safe Plumbers ✔
thermostatic shower cartridge

thermostatic shower cartridge installation

toilet ball valve repairs

toilet ball valve & syphon repair

tap repairs & installations

bathroom tap installations
Domestic Plumbing

Plumbing London, Hove, Brighton, Eastbourne, Folkestone, Dover, Berkshire, Essex, Middlesex, Surrey, Kent, Sussex, Bedfordshire, Hertfordshire
General Plumbing Repairs, London, Bromley, Croydon, Brighton, Eastbourne, Folkestone, Dover, Berkshire, Essex, Middlesex, Surrey, Kent, Sussex, Bedfordshire, Hertfordshire, Only the best plumbers are employed by A. Brassett to deliver customer service of the highest standard. Our gas safe plumber dail work, Water tank installations, water cylinder installations, Pipework replacement, Burst Pipes, Airlocks, Blocked toilets, sinks pipes & drains, Hot water problems, Bathroom/Kitchen Leaks, Immersion Heaters - Repair, Ball values, Leaks, Overflows, Plumbing installations, Pumps, Radiator replacements, Radiator valves, Showers, Stopcocks, Tap repairs & installations, Thermostat problems, Toilet repairs, Unvented water cylinders, Baths/Sinks/Bidets/Toilets - Installations, Waste disposals, Water heater repairs, Saniflo repairs & installations, Plumber Services, Heating Services Drainage Services, toilet leaking repairs bromley
Local Plumber
A Brassett are authorised members of Gas Safe (registration number 226488) and can provide a number of gas/heating services for domestic plumbing clients.
Saniflo repairs & installations
Saniflo Services, All types of blocked macerator work carried out. If you are looking for a saniflo engineer we offer an in home service network, housing associtaions, letting agencies and private landlords, We do our level best to get an engineer to you within 48 hours of your call, For the most up to date engineer availability information call our repairs helpline on 0845 555 9595, Our service team call to your home and we offer a service from 6.30am to 7.30am first call, we offer 8am to 2pm and 12pm to 4pm and undertake the repair in a professional manner and to your satisfaction.
Macerator brands and models repaired Saniflo, Sanitop, Saniplus, Sanislim, Sanipack, Sanipro, Sanicompact, Saniwall, Sanivite, Sanishower, Sanishower Flat, Sanifloor, Saniaccess, Sanispeed, Sanibest, Sanibest Pro, Sanicom, Sanicubic.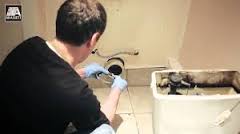 Gas Safe Plumbing
Plumbers work in Banstead, Plumbing in Epsom, Plumbing in Mitcham, Plumbing in Croydon, Plumbing in Sutton, Plumbing in Coulsdon, Plumbing in Wimbledon, Plumbing in Caterham, Plumbing in Purley, and the surrounding areas, then look no further.
Are you looking for Plumbers in Orpington to Fix Burst Pipes, Replace an Immersion Heater in West Wickham, Repair a Saniflo in Biggin Hill, Installing a Shower Pump in Sidcup, Plumbers Bromley replace Broken Bath Taps, Plumbers in Eltham Repair Overflows, We replace Hot Water Tanks Cylinders in and around Westerham, Repair Faulty Shower Pumps Beckenham, Fixing a Leaks in Swanley, Bathroom Refurbishment in Catford And Lewisham, Central Heating Repairs, Gas Safe Plumbers repair Burst Pipes, Leaking Pipes, Dripping Taps, Broken Toilet Ball Valve, Saniflo Pumps, Leaking & Overflowing Toilets, Boiler Servicing & Repair, Blocked drains & Drainage Services, Central Heating Power Flushing, Mains Water Pipes, Leaking Water Tanks, Immersion Heaters, Plumbing throughout London since 1984! Don't Delay Call 020 8851 3450 Today.
General plumbing is another service upon which our reputation was founded. Whether it's replacing a tap washer or installing bathroom suites, we still expect our customers to enjoy the same standard of service our reputation demands.
General pumbing repairs that we do
Our Plumbing services include, General Plumbing, Leaks, Overflows, Burst Pipes, Showers Pumps, Toilets, Burst Pipes & Leaks, Tap replacement, Ceramic disc taps, Waste Disposal, Saniflo's, Tanks, Hot Water Problems, Immersion Heaters, Cylinders, Bathroom Refurbishment.
Shower Repairs, Aqualisa, Triton, Aqualux, Bristan, Creda, Crosswater, Deva, Dimplex, Gainsborough, Galaxy, Grohe, Grundfos, Rada, Redring, Reliance, Salamander, Showerforce, Sirrus by Gummers, Stuart Turner, Supajet, Trevi, Triton, Ultra Showers, Vado Showers, Xpelair
Plumbing
Gas Safe Plumbers For Domestic Plumbing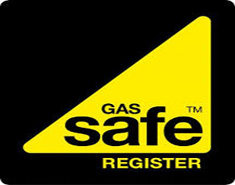 Gas Bolers ✓ Electric Boiler ✓
A Brassett's boiler and heating gas safe engineers can handle all sorts of scheduled or emergency heating repairs.
Testimonials
Read customer reviews from A Brassett
Fantastic! One of the burners on my Neff hob had gone, I was able to buy the replacement part, A Brassett then came and fitted it. Really quick, lovely knowledgeable engineer. Knew exactly what to do, clean quick and efficient. Such a nice man - made me feel like I had definitely made the right choice. They were very helpful on the phone about what needed to be done, as well as when I called to book the appointment. Gave a reasonable time slot - and were able to accommodate school drop off etc. Fantastic I am delighted.

Oven broke New Years Day. Contacted A Brassett for help. Engineer called exactly when he said he would. Very helpful. Very professional. Everything they said they would do they have. Would recommend to friends. Will be my first call if I need help again. Were very knowledgable on product. The repair is expensive but not A Brassetts fault. That is mine for buying the appliance I did.

Service engineer arrived on the day arranged and early.The saniflo toilet macerator was quickly serviced the fault diagnosed and corrected.Further care instructions given by a clean efficient and cheerful operator.

Door seal needed replacing. Contacted A Brassett via mobile app on website - replied very quickly. Date was set. Text message sent one day before the appointment as a reminder. Engineer turned up on the day agreed and changed the door seal quickly and efficiently. Neat and tidy job. No reported probs to date. Considerably cheaper than Miele engineers - would recommend and trust to perform work on washing machine again.