Appliance Repairs ✔ Plumbing ✔
Call us for a no obligation quote
✆ 0208 462 6073
✆ 0845 555 9595
TERMS AND CONDITIONS
TERMS AND CONDITIONS FOR SUPPLY OF SERVICES ✔
THE TERMS AND CONDITIONS BELOW SHALL APPLY TO REPAIR ORDERs AND ANY SUBSEQUENT CONTRACT BETWEEN US FOR THE SUPPLY OF THE SERVICES. PLEASE READ CAREFULLY. THESE TERMS AND CONDITIONS WILL NOT AFFECT ANY STATUTORY RIGHTS WHICH YOU MAY BE ENTITLED TO FROM TIME TO TIME AND WHICH BY LAW CANNOT BE VARIED OR EXCLUDED.
1. Formation of a Contract
1.1 Acknowledgment and acceptance of this repair order by you is made by submitting our online order request form, at which time you will be bound by these terms and conditions. Each order accepted shall constitute an individual legally binding contract between you and us. Such contract is hereinafter referred to in these terms and conditions as "an order". This order will be accepted entirely at our discretion.
1.2 These conditions shall override any contrary, different or additional terms and conditions contained or referred to in any proposal, estimates, prior order forms or other documents from us. No addition, alteration, substitution or waiver of these terms and conditions will be valid unless expressly accepted in writing by us or a person authorised to sign on our behalf.
1.3 Nothing in these terms and conditions shall prejudice any condition or warranty expressed or implied, or any legal remedy to which we may be entitled in relation to the goods / and or the work the subject of this order.
1.4 These terms and conditions shall be construed in accordance with the laws of England and shall be subject to the exclusive jurisdiction of the English courts.
2. Our Responsibility
2.1 We will ensure that all parts materials supplied comply with manufacturers' specifications and with safe building practices and are free from defects and that any work carried out is carried out with reasonable care and skill and to a reasonable standard.
2.2 We will carry out a diagnostic to establish any fault with the appliance and we will rectify it within the agreed cost.
2.3 If after our inspection any parts (materials) and/or any extra work are required a verbal quotation will be provided to you either onsite or over the phone and we will only proceed once we have your verbal acceptance. If you request a written quote can be provided as well.
3. Your Responsibility
3.1 You will permit us to carry out an inspection and thereafter to undertake the repair according to our agreement.
3.2 You will remove the appliance to allow us to commence the diagnostic and/or repair or we will do so in which case we will not be liable for any damages that may be done whilst the appliance is removed.
4. Type(s) of Work Undertaken

4.1 We carry out diagnostics/repairs/servicing on most makes of washing machines, washer dryers, dishwashers, tumble & condenser dryers, gas and electric hobs/ovens/cookers, refrigeration appliances and vacuum cleaners.
We do not service/repair commercial appliances.
4.2 We carry out work for Domestic Plumbing & Heating.
5. Force Majeure
5.1 We shall not be liable for delay or failure to perform any of our obligations under your order if the delay or failure is caused by any circumstances beyond our reasonable control.
5.2 For the purposes of this condition, "force majeure" shall include, but not be limited to acts of God, war, terrorism, civil disorder, industrial dispute, fire or explosions.
5.3 Upon the happening of a "force majeure" event we shall be entitled to a reasonable extension of time for the performance of our obligations.
6. Guarantees
6.1 Unless otherwise advised we guarantee our work for 6 months. The guarantee only covers any parts/items fitted and/or repaired. We will not be responsible for any other fault that may occur due to normal "wear and tear" or to your misuse or accidental damage e.g. blockages, waste, foreign bodies in the appliance, broken plastic handles, doors, glasses or scratches/dents on the appliance.
6.2 Appliances in commercial enviroment such as, but not limited to, schools, offices, laundrettes, shelter homes, bedsits, hostels and pubs are excempt from guarantee.
6.3 Food loss and/or spoilage in respect of refrigeration and cooling products is not covered buy A Brassett.
6.4 Appliances repaired, modified or tampered with by anyone other than a Company operative. The Company will accept no liability for, or guarantee suitability, materials supplied by the Customer & will accept no liability for any consequential damage or fault relating to the Appliance.
7. Exclusions
7.1 We do not exclude liability for death or personal injury, however we shall not be liable for any direct loss or damage suffered by you howsoever caused, as a result of any negligence, breach of contract, misrepresentation or otherwise in excess of £10,000, Ten Thousand Pounds.
7.2 We shall not under any circumstances be liable for any indirect or consequential loss howsoever caused whether by negligence, breach of contract, misrepresentation or otherwise.
7.3 We or our insurers shall not be liable or investigate any claim for loss unless you have given written notice to us within 7 days of its occurrence and given us or our insurers every facility to investigate such occurrence.
8. Complaints
We aim to provide a high level of service. If you do have an enquiry or complaint regarding the services provided by us please address them to:
9. Payments
9.1 Payment can only be made by debit or credit card, unless any other agreement has been made.
9.2 Payment is either in advance for the repair call out fee and on completion for any other work or supply of goods, unless any other agreement has been made.
9.3 Payments that have been made by cash cheques or cards, This maybe for Call Out Charge:, Labour Charge:, Materials Charge: Please note the call out / labour charge does not include the cost of any parts fitted,.
10. Gas Safe Plumbers
10.1 No Liquefied Petroleum Gas (LPG) Gas Appliances & Pipework Undertaken.
11. Booking A Service Call Engineer
11.1 The description and price of the services we provide to by phone or online bookings will be as shown on our website at the time you make the booking, Every effort is made to ensure that prices shown on our website are accurate at the time you make your booking.
11.2 We do not attend to any property free of charge, a paid call out request prepayment covers the cost for an estimate and quotation if you decide not to proceed with the repairs.
12. Changing or Cancelling Your Booked Service Call Appointment
12.1 Your "cooling off period" is the fourteen (14) day period from receipt of your documentation or from the initial booking date, if you change your mind during the "cooling off period", you can cancel your service call and we will refund the fee paid. However, you must pay us for any costs incurred by us in providing you with a service call such as the cost of the call out and any repairs.
12.2 You can change or cancel your appointment date at any time with up to 24 hrs notice the day before the original agreed call out date MONDAY TO FRIDAY OFFICE HOURS 9:00AM TO 4:45PM. If you want to change or cancel your appointment please call A Brassett on 0845 555 9595 In this case you will receive a full refund or the opportunity to move your appointment to another date that we have available.
12.3 If our engineer cannot gain access to the appliance on the agreed appointment date there will not be a refund for the original payment you have made for this callout, Nor will you be able to rearrange the appointment free of charge. A full charge of the original fee that is paid will be applicable to you.
WEBSITE PRIVACY POLICY
1. A Brassett. complies with the principles of the Data Protection Act 1998 when dealing with all data received from visitors to the site.
2. We only hold the data necessary to offer services provided on our website.
3. Data is only used for the purposes described in our entry on the Data Protection Register.
4. We only hold personal data for as long as necessary. Once data is no longer needed it is deleted from our files.
5. We regularly email website news and information updates to those customers who have specifically subscribed to our email service. All subscription emails sent by us contain clear information on how to unsubscribe from our email service.
6. We never sell, rent or exchange mailing lists.
7. We may however share commercial and technical data with our partners where a customer has accessed and used our website via a site belonging to one of our partners. However, such information will also be subject to our partners' privacy policies.
8. If you subscribe to our email service via a partner site, that partner may wish to send you details via email of other products and services, which may be of interest to you. However when you subscribe directly to our email service you will be asked whether or not you wish to receive such emails.
9. Please note that we only share data with partners that operate their own privacy policy.
10. In accordance with the Privacy and Electronic Communications (EC Directive) Regulations 2003, we never send bulk unsolicited emails, (popularly known as Spam) to email addresses.
11. We may send emails to existing customers or prospective customers who have enquired or registered with us, regarding products or services directly provided by us.
12. All emails sent by us will be clearly marked as originating from us. All such emails will also include clear instructions on how unsubscribe from our email service and any future emails. Such instructions will either include a link to a page to unsubscribe or a valid email address to which you should reply, with "unsubscribe" as the email subject heading.
13. Our website does not currently use "cookies" to track customers use, is our website has a shopping cart facility that you use, or other facility allowing you to login cookies will be used for that session, these are allowed & are none intrusive.
If you have any questions relating to our Privacy Policy please email us at info@abrassett.co.uk
A Brassett Proprietor: P C Brassett
Our contact details are as follows:
A Brassett
10 Addington Road
West Wichham
BR4 9BS

Gas Safe registration No. 226488
VAT No. GB 407 8875 17
Telephone
From within the UK:0208 462 6073
International:+44 208 462 6073
Plumbing
Gas Safe Plumbers For Domestic Plumbing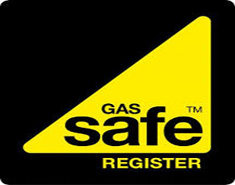 Gas Bolers ✓ Electric Boiler ✓
A Brassett's boiler and heating gas safe engineers can handle all sorts of scheduled or emergency heating repairs.
Testimonials
Read customer reviews from A Brassett
Fantastic! One of the burners on my Neff hob had gone, I was able to buy the replacement part, A Brassett then came and fitted it. Really quick, lovely knowledgeable engineer. Knew exactly what to do, clean quick and efficient. Such a nice man - made me feel like I had definitely made the right choice. They were very helpful on the phone about what needed to be done, as well as when I called to book the appointment. Gave a reasonable time slot - and were able to accommodate school drop off etc. Fantastic I am delighted.

Oven broke New Years Day. Contacted A Brassett for help. Engineer called exactly when he said he would. Very helpful. Very professional. Everything they said they would do they have. Would recommend to friends. Will be my first call if I need help again. Were very knowledgable on product. The repair is expensive but not A Brassetts fault. That is mine for buying the appliance I did.

Service engineer arrived on the day arranged and early.The saniflo toilet macerator was quickly serviced the fault diagnosed and corrected.Further care instructions given by a clean efficient and cheerful operator.

Door seal needed replacing. Contacted A Brassett via mobile app on website - replied very quickly. Date was set. Text message sent one day before the appointment as a reminder. Engineer turned up on the day agreed and changed the door seal quickly and efficiently. Neat and tidy job. No reported probs to date. Considerably cheaper than Miele engineers - would recommend and trust to perform work on washing machine again.