Dishwasher Repair ✔
Call us for a no obligation quote
✆ 0208 462 6073
✆ 0845 555 9595
Dishwasher Repairs Battersea
Dishwasher Repairs In Battersea, Sales & Installations ✔
dishwasher service

dishwasher service built In & free standing

dishwasher sales

dishwasher sales

dishwasher installation

dishwasher installation built In & free standing
Integrated dishwasher Repair Battersea
Dishwasher repairs Battersea, If you are looking for a dishwasher company in Battersea to supply Dishwasher Repairs, look no further. We offer Dishwasher Sales and installations, We install integrated built in and free standing appliances, A Brassett is prompt and punctual, Here are a few links to the manufacturers we repair Aeg Baumatic, Beko, Belling, Bosch, Hygena, Indesit, Hotpoint, Neff, Siemens
Prompt and punctual service within the appointed time, Repairs and Spares, Appliance Sales, Over 20 years of experience in the whitegoods industry, Specialising in dishwashers to give you a truly 1st class and knowledgeable service! Common service calls we get: Dishes not clean end of cycle, Not taking in water, Does not empty, Tripping house electrics, Takes in water will not wash, Dispenser will not disperse, Leaking, Error code, No signs of life whatsoever, White streaks on dishes, Continually drains.
Gas Hob Battersea, Oven Repairs in Battersea, Tumble Dryer Battersea, Dishwasher Repair Battersea, Refrigerator Repairs Battersea, Fridge Freezer Battersea, Washing Machine Repairs Battersea.
Built In Dishwasher Repair
AEG, Antony Worrall Thompson, Ariston, Amica, Asko, Atag, Atlant.
B&Q, Balay, Bauknecht, Baumatic, Beko, Belling, Blanco, Blomberg, Bosch, Brandt, Britannia, Bush
Candy, Cannon, Caple, CDA, Coolzone, Cordon Bleu, Creda, Crosslee
Daewoo, De Dietrich, Delonghi, Diplomat, Dometic, Dyson
Elba, Electra, Electrolux, Elica, Eurolec, Eurotech
Fagor, Falcon, Fisher&paykel, Flavel, Fridgemaster, Frigidaire.
Gaggenau, Gorenje, Haier, Hisense, Homark, Homeking, Hoover, Hotpoint, Husqvarna, Hygena
Iberna, Ice King, Iceland, Iceline, Ignis, Imperial, InSinkErator, Indesit, ISE
John Lewis, Kelvinator, Kenwood, Kitchena, Kuppersbusch
Dishwasher Repair
Lacanche, LEC, Leica, Leisure, LG, Liebherr, Lofra, Logik
Matsui, Maytag, Maxmatic, Mercury, Merloni, MFI, Miele, Moffat, Mondia, Nardi, Neff, NEI, New World
Ocean, Parkinson Cowan, Philco, Philips, Polti, Prestige, Prima, Proline
Rangemaster, Rosieres, Samsung, Sanyo, Scandinova, Scholtes, Schreiber, Servis, Sharp, Siemens, Smeg, Snowcap, Sovereign, Stoves, Sub Zero, Stuart Turner.
TDA, Teba, Technic, Technolec, Tefal, Teka, Tricity Bendix, Trident, Tweeny, Valor, Vestel, Vestfrost, Viking, Westinghouse, Waste King, Whirlpool, White Knight, Zanussi, Zerowatt and many more that are not listed.
Plumbing
Gas Safe Plumbers For Domestic Plumbing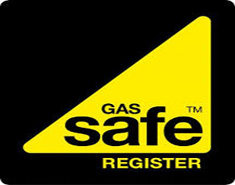 Gas Bolers ✓ Electric Boiler ✓
A Brassett's boiler and heating gas safe engineers can handle all sorts of scheduled or emergency heating repairs.
Testimonials
Read customer reviews from A Brassett
Fantastic! One of the burners on my Neff hob had gone, I was able to buy the replacement part, A Brassett then came and fitted it. Really quick, lovely knowledgeable engineer. Knew exactly what to do, clean quick and efficient. Such a nice man - made me feel like I had definitely made the right choice. They were very helpful on the phone about what needed to be done, as well as when I called to book the appointment. Gave a reasonable time slot - and were able to accommodate school drop off etc. Fantastic I am delighted.

Oven broke New Years Day. Contacted A Brassett for help. Engineer called exactly when he said he would. Very helpful. Very professional. Everything they said they would do they have. Would recommend to friends. Will be my first call if I need help again. Were very knowledgable on product. The repair is expensive but not A Brassetts fault. That is mine for buying the appliance I did.

Service engineer arrived on the day arranged and early.The saniflo toilet macerator was quickly serviced the fault diagnosed and corrected.Further care instructions given by a clean efficient and cheerful operator.

Door seal needed replacing. Contacted A Brassett via mobile app on website - replied very quickly. Date was set. Text message sent one day before the appointment as a reminder. Engineer turned up on the day agreed and changed the door seal quickly and efficiently. Neat and tidy job. No reported probs to date. Considerably cheaper than Miele engineers - would recommend and trust to perform work on washing machine again.